Car Accident Repairs Newcastle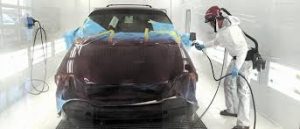 ★★★★★ based on 8 reviews
Anonymous
Overall rating:
Car Accident Repairs Newcastle
ID Coachworks Ltd where established in 2007, being one of the largest body shops in the North East. Our specialty Car Accident Repairs, body work repairs and Car Re Spraying. We are credited with BS10125 (equivalent to PAS125), ISO9001, Vosa and autofirst network.
All of our technicians are ATA qualified and have over 20 years experience in the Car Accident Repair Business. We can carry out minor to major damage on all vehicles.  Our experience in dealing with car insurers means that we make the process of dealing with your Car Accident Repair as quickly and as straight forward as possible. Many major insurance companies approve us.
Repairs, Servicing and Diagnostics
We can carry out any type of mechanical work including, routine servicing, Brakes, MOT repairs and diagnostics. Whatever the requirements are we are confident we can offer a competitive quote.
Valet
Every time you visit us for a repair your vehicle will receive a valet with an optional drop off service.
Tyres and alloy wheel refurbishment
We can restore your alloys to their original glory giving you an affordable alternative to replacing your alloy wheels
Please give us a call for your Car Accident Repairs we can give you a no obligation quotation
Please leave a Review about our Service